Regular price
$1,995.00 USD
Regular price
Sale price
$1,995.00 USD
Unit price
per
Sale
Sold out
Vintage Mid Century Modern Tall Highboy Dresser from the "Mayan" line by Basset Furniture Company. Great original 1960s finish.  The nightstands from this set were purchased for the upcoming American Horror Story on FX.
The Bassett Furniture Mayan Highboy dresser is a tall and striking piece of furniture with a unique design inspired by the ancient Mayan civilization. The dresser is finished in walnut and features a series of drawers arranged in a vertical stack.
The Mayan Highboy dresser is known for its intricate carved details and bold geometric patterns, which are reminiscent of the art and architecture of the ancient Mayan civilization. The dresser also features decorative metal hardware accents.
This piece of furniture is a great choice for those who appreciate traditional craftsmanship and artistic design. It can be used as a statement piece in a bedroom or other living space, providing both functional storage and aesthetic appeal.
In addition to its functional features, the Mayan Highboy dresser is a work of art that will elevate the aesthetic of any room. Whether you use it in your bedroom, living room, or another space, it is sure to make a statement and spark conversation.
Overall, the Bassett Furniture Mayan Lowboy dresser is a versatile and beautiful piece of furniture that combines traditional craftsmanship with artistic design. If you are looking for a unique and high-quality dresser that is sure to impress, the Mayan Highboy is an excellent choice.
Shipping

Please contact us for a shipping quote. Shipping charges vary based on distance, size, availability of drivers, and more however a good rule of thumb is between $200 and $500.

Call/Text Eva: 973-652-1150
Email: Modcitymadness@gmail.com
Condition & Restoration

We photograph and list inventory in the condition it arrives at our warehouse to streamline operations and focus on restoration for current orders. This also enables us to maintain a constant supply of new inventory. 

Our Vintage Restoration Process is included at no additional cost with every furniture purchase. Trust us to carefully restore your item, addressing imperfections like lacquer finish failure, chips,
and deep scratches. Our skilled team goes beyond surface treatment, thoroughly cleaning each piece and ensuring smooth operation of movable parts like doors and drawers. Receive a high-quality vintage furniture piece that will stand the test of time with our comprehensive restoration process.
Share
View full details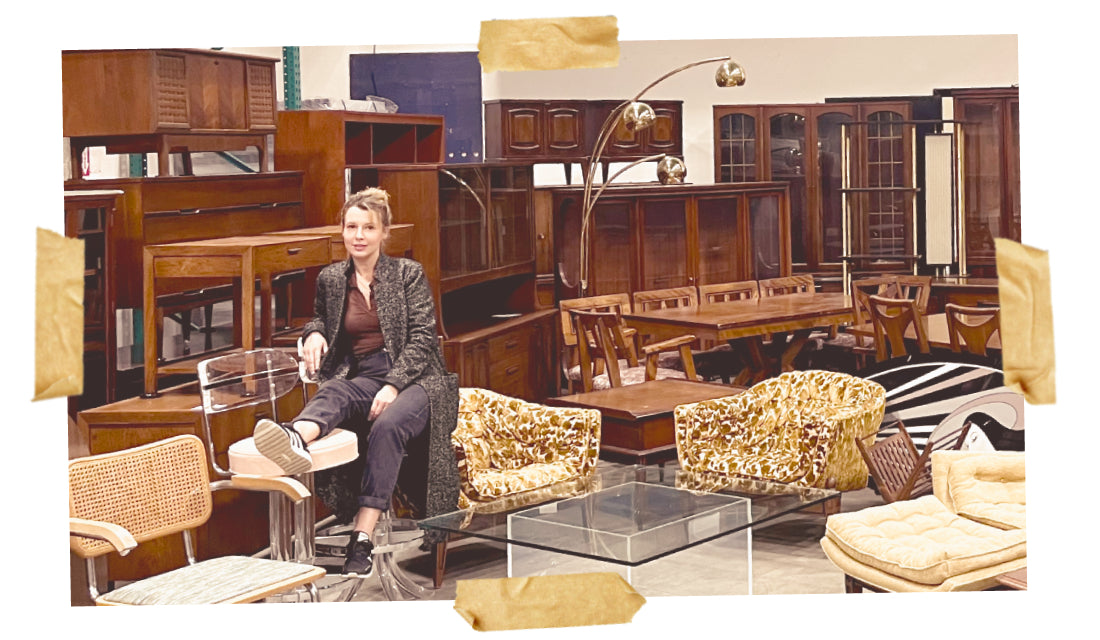 Find your style.
Discover handpicked, high-quality, and uniquely styled furniture curated just for you. Can't find what you're looking for? Our dedicated team will track it down. Reach out to us today and let us assist you in finding your perfect piece.
Nationwide Shipping

Enjoy seamless delivery of your desired furniture directly to your home. Our affordable and dependable shipping partners cover locations from Seattle to NYC and everywhere in between.

Shipping & Delivery

Quality Control & Restoration

Our skilled team meticulously restores each sold piece, addressing imperfections and ensuring lasting quality. From refinishing to functionality testing, we go beyond the surface to deliver exceptional vintage furniture that stands the test of time.

Restoration Process